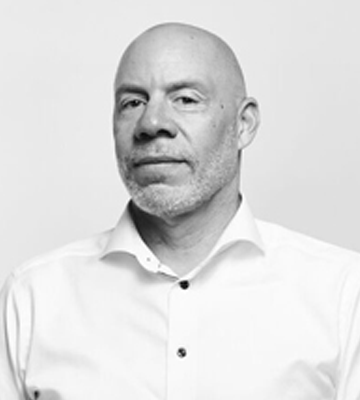 November 7, 2019, Toronto, Ontario, Canada. Circa Life Sciences Inc.  is pleased to announce the appointment of Robert Maxwell as Chief Commercial officer.
Robert recently left his CEO position at Kolab Project (Division of Auxley Cannabis Group, TSVX "XLY") to join Circa as Chief Corporate Officer on Nov. 1, 2019. As one of the most well-known leaders in the Cannabis industry in North America, Robert brings his diverse set of skills to bear at Circa. As a seasoned project manager, he is ready to help navigate this challenging industry. Robert's responsibilities will include the supervising of the buildout of operations, and training of local managers in best manufacturing processes. He will be using his wealth of experience and connections within the cannabis, pharmaceutical and cosmetic industries to develop the Circa's global presence and solidify its place as a leader in the industry.
Robert has vast experience at every level of the Cannabis business, from initial licensing application, shovel stage, compliance approval, to operational management, to product launch. Robert's passion has been in licensing, product branding and marketing for key clients within Canadian market.  His track record includes successful launches and expansion of the brands CWX, Innov8 and X-Static.
Prior to Auxley, Robert was Vice President & CCO of Biomod Concepts. a well-known name in the cosmetic industry. Robert managed International business development of patented proprietary subcutaneous delivery system targeted to luxury skin care and beauty market. Clients included Chanel, Estee Lauder and Charlotte Tilbury Beauty.
Robert has been the recipient of the Prix d'Excellence SME Exporter of the Year, and is a member of the National Capital Business Association. Robert is currently a board member and former vice-president of the Chelsea Foundation, a non-profit community association
" I am delighted to join the team at Circa, I believe the vision they have created for the company is exactly what is required to make it a global leader in the CBD industry. I look forward to being a part of the success of Circa."
 – Robert Maxwell.
Robert joins a diverse team of specialists at Circa, where he will be supported by industry leading scientists, technologists, commodity traders, and sales teams.  Circa Life Sciences Inc. has established itself in the CBD industry by not being the first, but by providing the best quality products.
"The entire team at Circa is excited to have someone of Robert Maxwell's stature join Circa. He could have selected any of the biggest companies in the cannabis/cbd industry to join and we are honoured to have him select Circa.  His contacts within the industry will bring a lot of new opportunities for Circa. Robert joining our team strengthens our resolve and excitement to bring our high-quality products to market."
–Jazz Samra, founder and president of Circa Life Sciences Inc.
About Circa Life Sciences
Circa Life Science Inc is a Canadian based vertically integrated company focused on the CBD industry, including cultivation, processing, manufacturing, extraction and research and development. Circa will be developing and commercializing top quality medically – validated products, and promoting breakthrough research for the newly created CBD Industry in many countries around the world. Our vision is to become a global leader in providing safe and effective cannabinoid products. From product and process innovation to market execution and everything in between, we are driven by a passion for leadership, and a commitment to drive the industry forward.
Forward-Looking Information
Certain statements contained in this new release constitute forward-looking information. These statements relate to future events or future performance. The use of any of the words "could", "intend", "expect", "believe", "will", "projected", "estimated" and similar expressions and statements relating to matters that are not historical facts are intended to identify forward-looking information and are based on Circa's current belief or assumptions as to the outcome and timing of such future events. Actual future results and developments may differ materially. The forward-looking information contained in this press release is made as of the date hereof, and Circa Life Sciences is not obligated to update or revise any forward-looking information, whether as a result of new information, future events or otherwise, except as required by applicable securities laws. Because of the risks, uncertainties and assumptions contained herein, investors should not place undue reliance on forward looking-information. The foregoing statements expressly qualify any forward-looking information contained herein. We seek safe harbor.